News
Another SimpleStow Milestone
SimpleStow and SimpleStow GC applications need ship model definition files to render outline of cargo compartments, decks and container bays with their stowage characteristics, to facilitate the process of graphical cargo planning. The users, with the aid of the Ship Model Editor, included in the installation package, develop their own models in intuitive user-friendly environment.
As a part of our services, we encourage our customers to share their models with other users of SimpleStow around the World, uploading the ship model definition files in to the ship models database published on our web site. These models are available for download, free of charge, to all the registered users. That saves them time and efforts, however long or short it might be, on developing own model when the same ship model is already created by somebody else.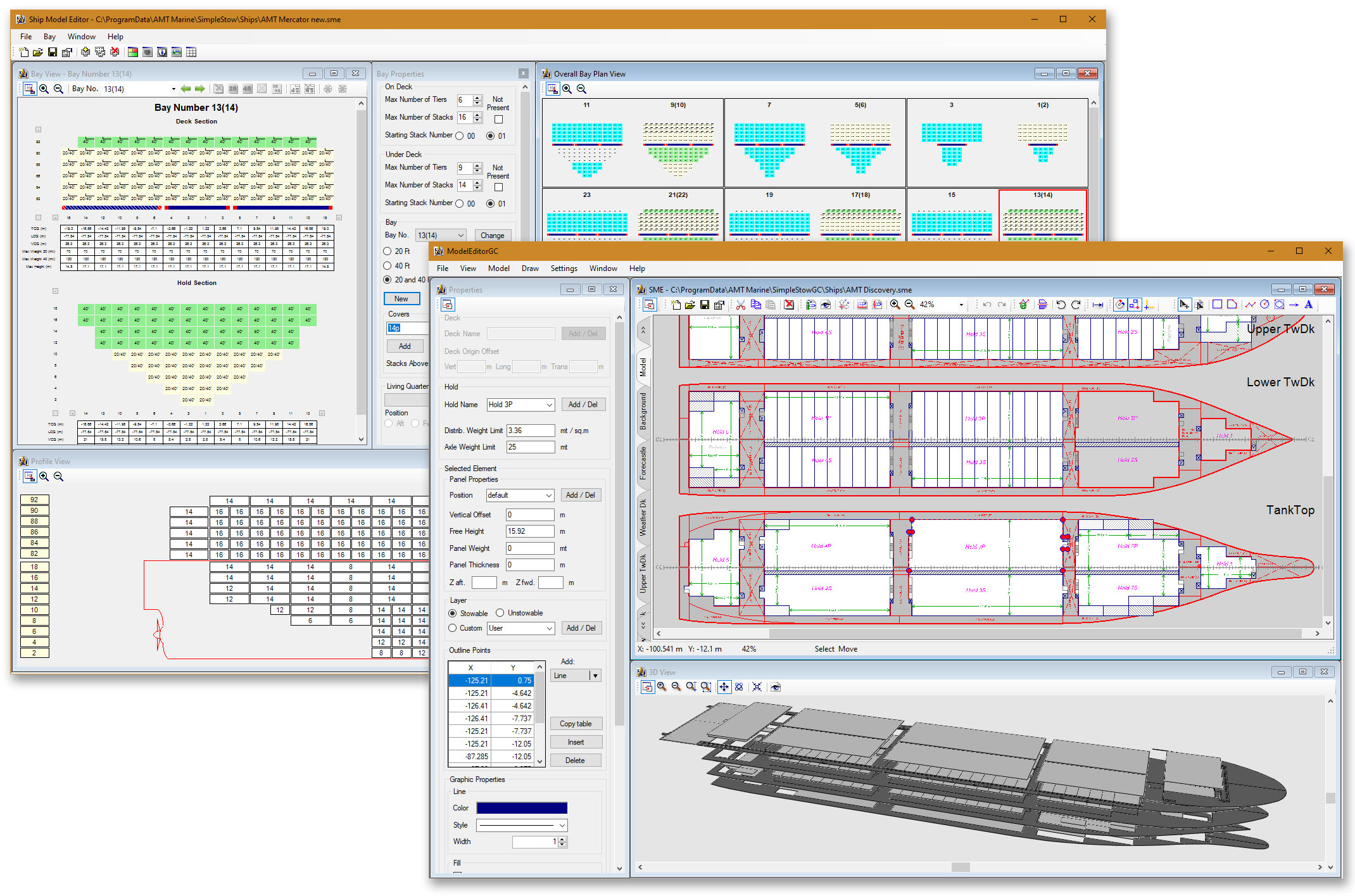 Today we are proud to report that the ever-growing collection of the ship models for both SimpleStow and SimpleStow GC has surpassed 500 ships. Thanks to the active participation of our users, that collection is growing exponentially adding new ships to the database every week.
We would like to thank all our customers for the great job they do for the mutual benefits of all SimpleStow users.
We invite our existing and new customers to download and try the latest version of SimpleStow (container) and SimpleStow GC (general cargo) software.
For more information, visit the SimpleStow and SimpleStow GC Overview page.