News
Bahri Expands SPS License
We are pleased to announce that our long-time client Bahri General Cargo (formerly known as NSCSA), the national flag carrier of Saudi Arabia, has upgraded their Autoload SPS, integrated ship stowage planning and stability assessment system to incorporate 6 new build multi-purpose RoRo ships.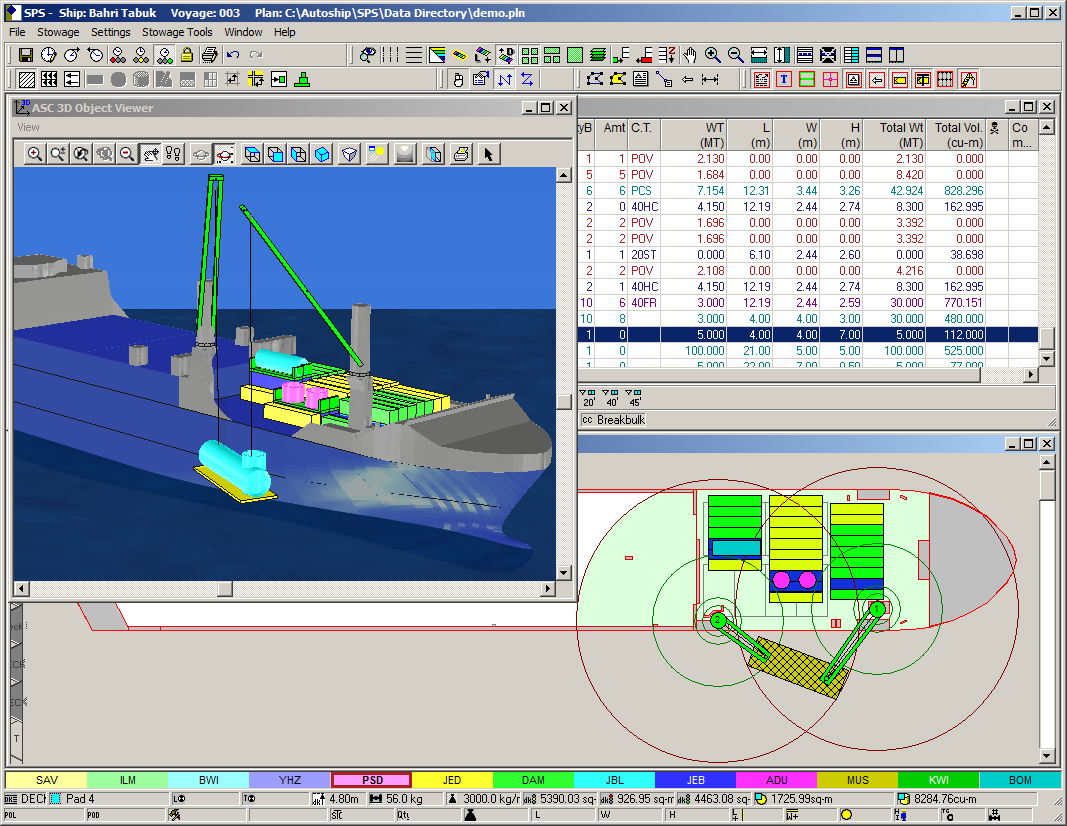 Autoload-SPS is a state-of-the-art graphical stowage planning program integrated with a hull form based hydrostatic engine and features a seamless link to the company's centralized cargo-booking database. The software facilitates expedient planning and loading of each vessel by optimizing the utilization of the ship's cargo capacity, improving coordination between regional offices and terminals that helps ensure smooth loading / unloading in ports and the safety of the vessel with quick and precise hydrostatic evaluations.

The key features of Autoload SPS for Bahri General Cargo include:
Effective cargo tracking and efficient utilization of the ship's carrying capacity;
Unique preliminary stowage planning tool that allows the ship planner to rapidly define areas in a given ship for efficient loading of specific cargo types;
Graphical stowage planning tools including schematic bay plan for containers, deck plan for RoRo, general and project cargo, heavy lift crane simulation including 3D visualization;
Instant import and synchronization of cargo booking data with the central database via custom EDI (electronic data interface);
Customization to Bahris' sophisticated ship specifications;
Ability to develop optimal stowage plans in clear graphical views while at the same time monitoring the vessel's stability parameters.
Bahri's General Cargo Sector with U.S. regional office based in Baltimore, Maryland, presently operates 6 recently built multi-purpose Ro-Ro vessels. These versatile vessels are equipped with fixed and moveable RoRo decks, vertical holds, heavy lift cranes and have a dwt of 26,000 MT allowing them to efficiently and safely carry different types of cargo: containers, RoRo, general and project cargo from U.S. east and gulf coast ports and Canada to Middle East ports of Jeddah, Dammam, Dubai, Jawaharlal Nehru Port and Port Qasim.