Services
Class Certification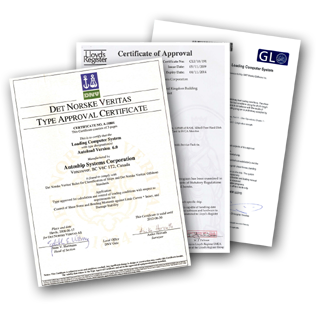 Autoload, the hydrostatic analysis module, is compliant with the requirements of IMO and IACS applicable to the loading computer software, and has type approval from the major Classification Societies.
When installed on board the ship, the loading computer has to be verified and get certification for that specific ship from the Class the ship is registered with.
As a part of the Autoload delivery package we prepare the submission and obtain the ship specific certification of the loading computer from the respective Classification Society.